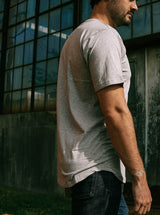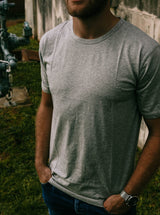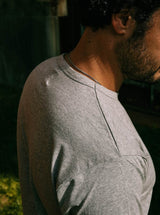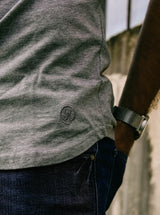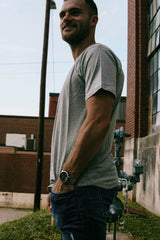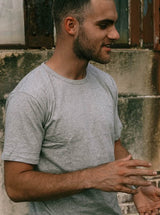 The Taita T-Shirt is the basic we developed that you will NEVER want to take off. A clean, classic design, meant to be paired with just about anything. Made with organic cotton to guarantee a soft-to-the-touch feel. A longer t-shirt with a curved hem that will make you look fit, even if you've been skipping the gym.
Changing The World
One Tee At A Time
When you buy Remu products, you are helping us provide fair-paying jobs to communities of women in rural Ecuador. As we bring work to their homes, our seamstresses don't have to choose between motherhood and work, as many other women do in the developing world. Our mission is to empower the artisans that work with us, and their families, so they can break out of the poverty cycle.
Product Specifications
Handmade By Communities of women in Ecuador
100% Organic Cotton
Tailored fit
Curved Hem
Premium quality organic cotton
Low-impact dyes
Not too heavy, not too light, just perfect
Extremely soft to touch
How We Make This Tee
Women Of
The Community Of Miranda
We work with seamstresses from rural communities of Ecuador to handcraft each of our pieces, enabling them to become independent through their skills and provide for their families.

Just an hour's drive from Quito, Raquel Llumiquinga & Sofia Tipan have been manufacturing Remu Apparel jackets since day 1. They became our first manufacturing partners and are a huge inspiration to all of us and for our company.